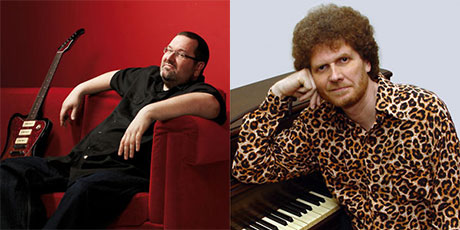 Christian Dozzler a.k.a. "Two Meters of Blues" opens the Blueslawine in 2013.
From 1984 to 1993 he was formative member in one of Austria's best known blues combos, the "Mojo Blues Band". In "Christian Dozzler & The Blues Wave" he lived out his full versatility: Chicago Blues, Boogie Woogie, R & B, Swamp and Zydeco. In May 2000 he moved to the US and joined Larry Garner's band.
At the Blueslawine he will play part of his solo material before he is is joined on stage by Michael van Merwyk & Bluesoul.
The motto of Michael van Merwyk: "If it's got strings, it's being played". As Dozzler, he has played with Larry Garner, and also with Big Daddy Wilson, both of whom he has frequently supported on their tours.
The top class band Bluesoul features Olli Gee on bass, Jochen Bens on various guitars and Bernhardt Weichinger on drums.